Find bikes that match your geometry criteria.
Search the database by stack and reach, and many other parameters.
View pricing - it's not expensive, and helps support the site.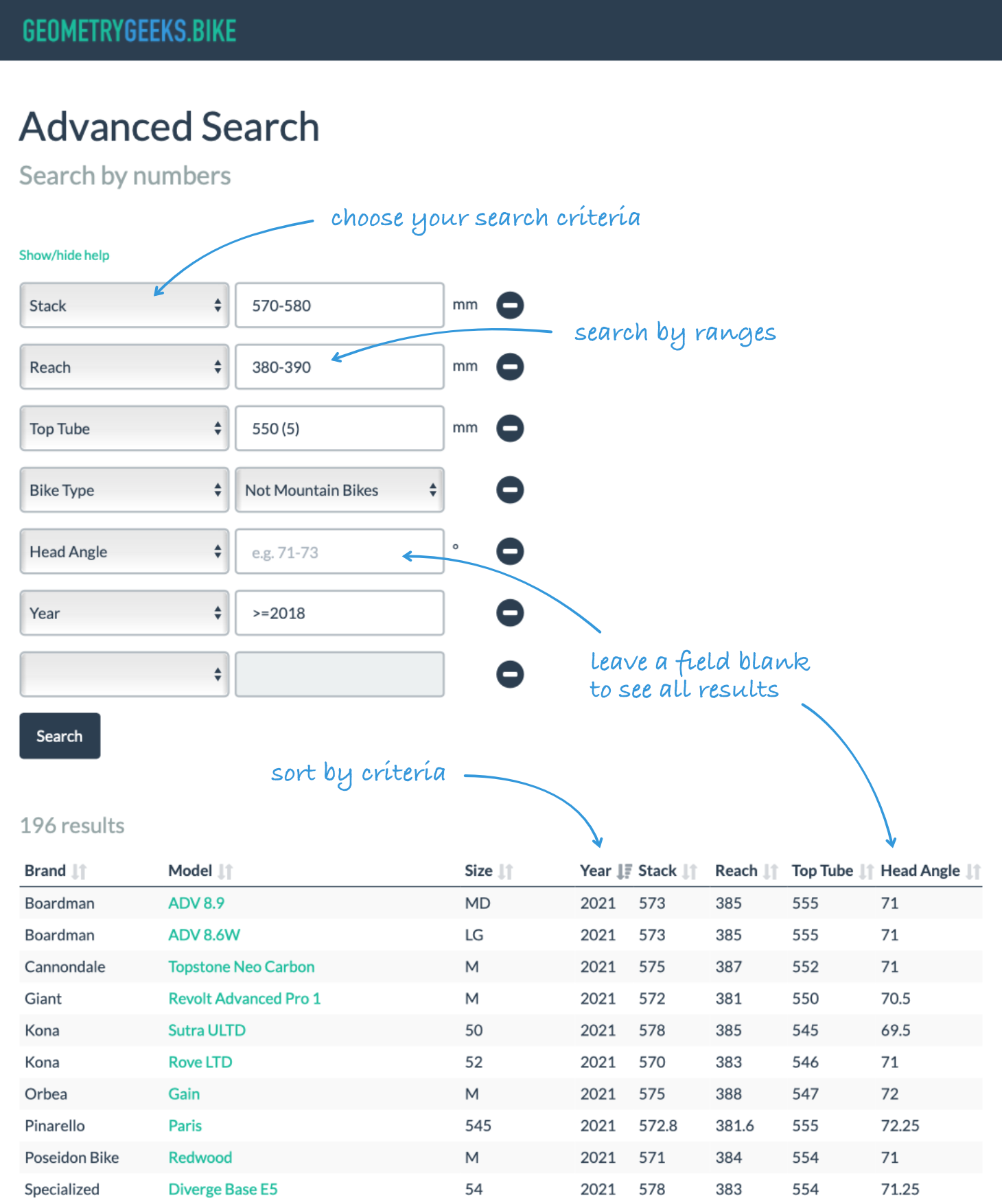 Find your next bike
There are over 9,000 bikes in the ever-growing database.
You can search them by...
Stack
Reach
Top tube
Head angle
Seat angle
Seat tube
Chainstay
Wheelbase
Standover
You can also filter on...
Year
Brand or model
Type: Mountain bikes, or not MTBs
Looking for a mountain bike? You can use...
Wheel size
Suspension travel (front & rear)
Advanced search is designed for both desktop and mobile.
Powerful search options
Numbers can be...
exact values: 450
ranges: 440-460
tolerances:

for 450 ±10: 450 (10)
percentages: 450 (2%)
Entering >= 500 will find values greater than or equal to 500.
Brand or model searches the name of the bike in our database.
Leaving a field blank will show all values, without filtering.
Interested?
There are plans for riders and professional bike fitters - see details.